Philips TV foot / standard

New and used Philips TV feet and standards for plasma, LED and LCD TVs.
The screws for the Philips TV foot and the supporter (the connector) are included as standard. The screws for attachment to the device are not included as standard. These screws can have different sizes for a type of TV foot.
NIEUW

PH001WK VOET LCD TV 996595506698 PHILIPS

U KUNT OOK DEZE VOET HIERVOOR GEBRUIKEN KLIK HIER

4XM4X10MM

STEEK 3X 11 CM IS OOK SUP836

VOET LCD TV PHILIPS

BASE X37T829012CKD00XD_B

SUP X37T8219012CKD00XD_N

32PFH650088
32PFK650012
32PFT650012

€ 89,00

GEBRUIKT

PH002SK VOET LCD TV COMPLEET 996590002196 PHILIPS

VOET LCD TV PHILIPS

SKU: P37T0145012CKD00F1 996590002196CTN: 37PFL3507K/02SKU: P37T0145011CKD00F1 996590000503CTN: 37PFL3507H/12SKU: P37T0145011CKD00SL 996590000519CTN: 37PFL3507H/60 , 37PFL3507H/12

€ 39,00

NIEUW

PH002WK VOET LCD TV 996590000503 PHILIPS

DE AFSTAND VAN DE GATEN (STEEK) IS 15 X 2.5 CM

VOET LCD TV PHILIPS

996590002196

SKU: P37T0145012CKD00F1

CTN: 37PFL3507K/02

996590000503

SKU: P37T0145011CKD00F1

CTN: 37PFL3507K/02 37PFL3507H/12 37PFL3507H/60 , 37PFL3507H/12

€ 49,00

GEBRUIKT

PH003SK VOET LCD TV 313918767861 IDEM 996510043381 PHILIPS

VIC WK1014A5B

SCHROEVEN M4 X 12MM

VOET LCD TV PHILIPS SKU: P37T0108011 VIC WK1014A5B 996510043381CTN: 32PFL4606H/60 , 32PFL4606H/58 ,
32PFL3606H/58 , 32PFL4606H/12 ,
32PFL3506H/58 , 32PFL3606H/60

SKU: P37T0108011 VIC WK1014A5B…

€ 39,00

NIEUW

NIEUW

NIEUW

NIEUW

NIEUW

GEBRUIKT

NIEUW

PH010 VOET LCD TV 996590020534 PHILIPS

VOET LCD TV PHILIPS

STEEK 5X11CM

BASE X37T8142011CKD00ZLB

NECK X37T8142011CKD00ZLA

SUP X37T1142011CKD00ZLD

4XM5X10MM 4XM4X10MM 4XM4X6MM

H4972772

47PFK719912
47PFS719912

€ 55,00

GEBRUIKT

PH012SK VOET LCD TV 310430895742 PHILIPS

IDEM 310430895741 IDEM 313930895531 IDEM 313930895521

VOET LCD TV PHILIPS

2X M6X16MM

310430895742 WALL STAND 2K10 RU40

∙ 40PFL9705H/12
∙ 40PFL9705K/02
∙ 40PFL9715K/02
∙ 40PFL9705M/08
∙ 40PFL9705H/60

€ 39,00
Keurmerk
Online betalen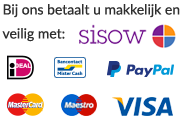 Offers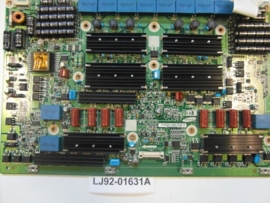 LJ92-01631A LJ4106269A SAMSUNG
€ 50,00
€ 40,00